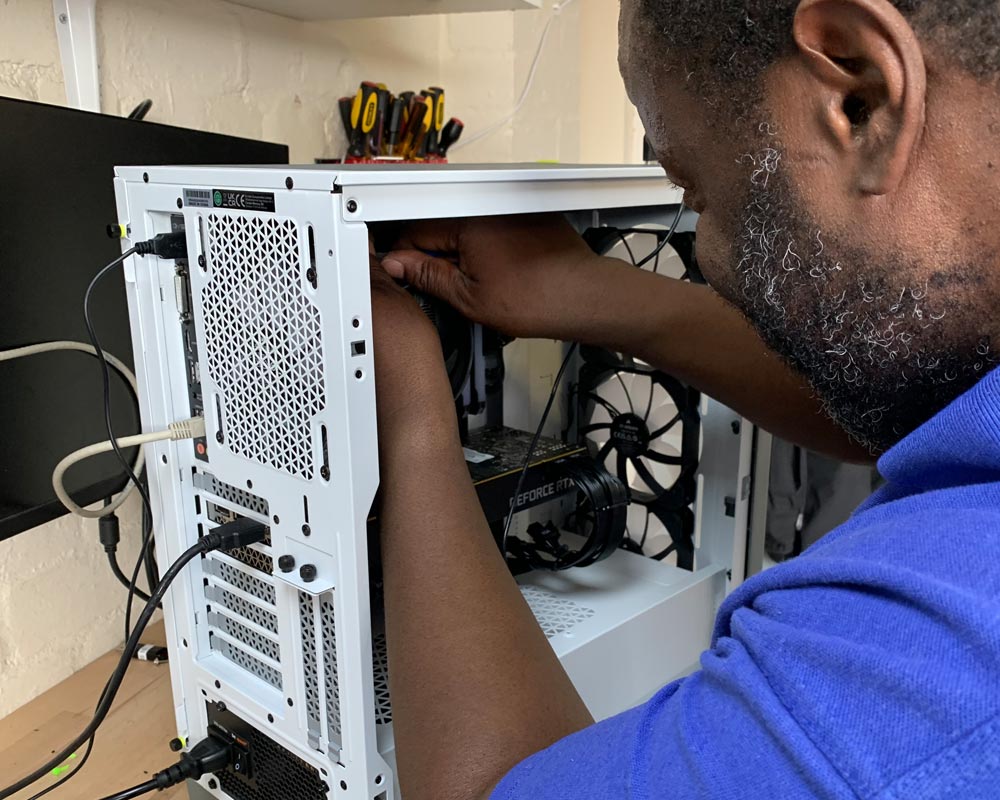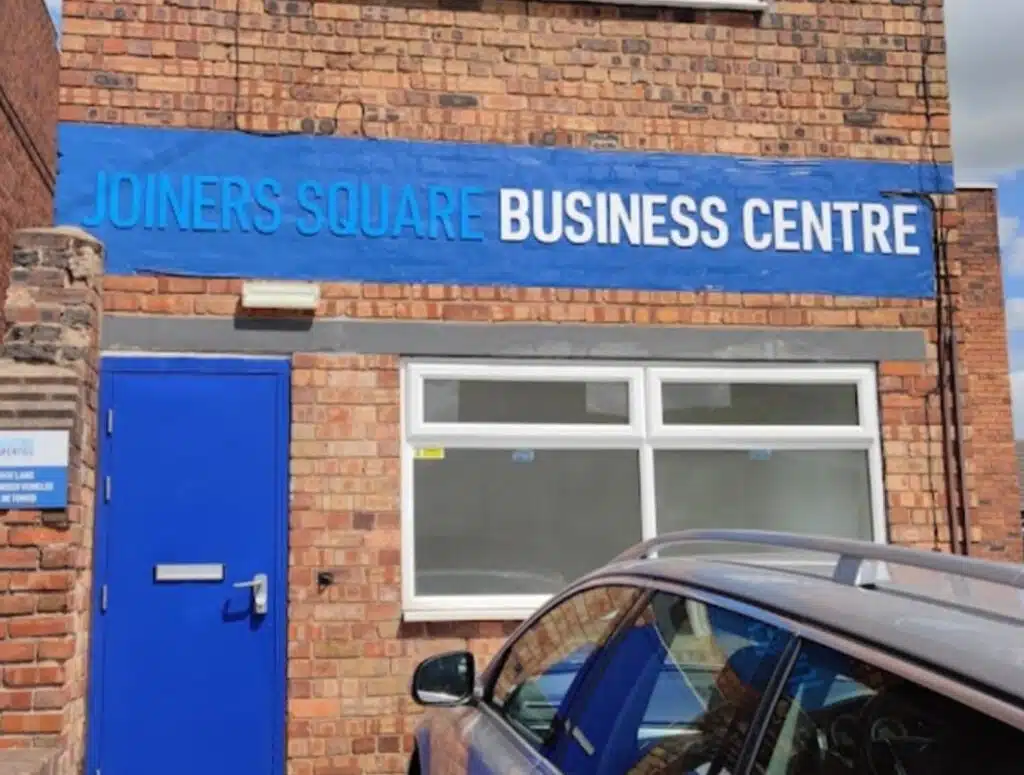 It's our mission to provide high quality Gaming PCs, Home PCs and Workstations using reliable components from reputable suppliers.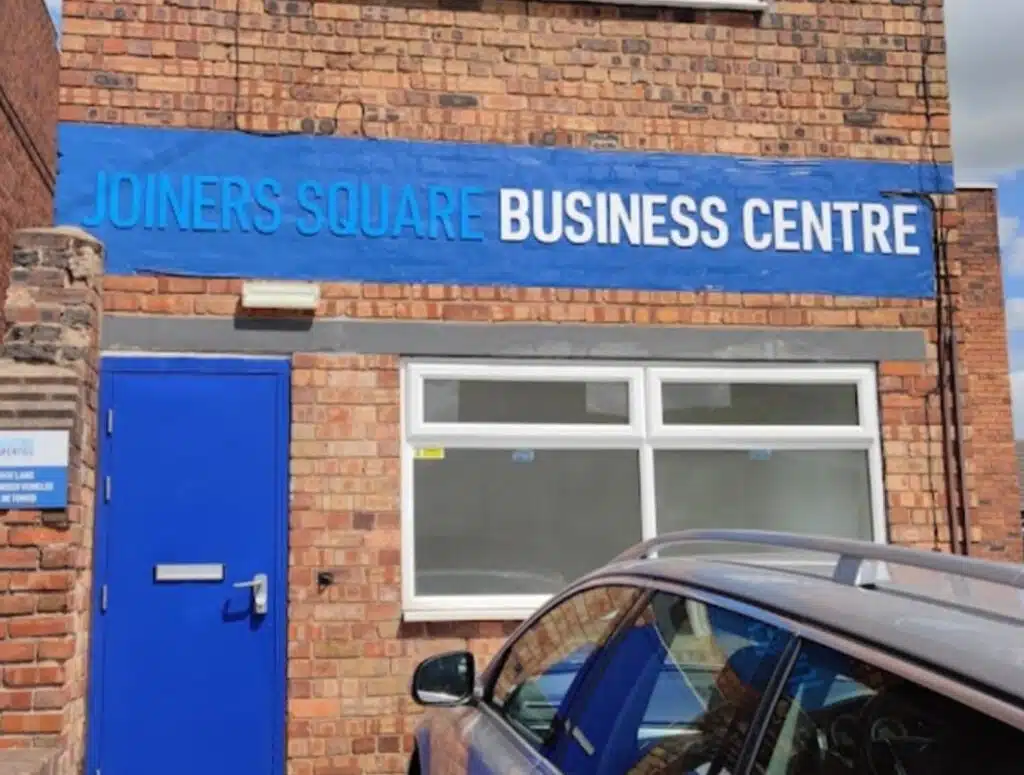 WrightPC were established in 2001, and have operated out of Joiners Square, Hanley in Stoke-on-Trent since 2008.
I setup WrightPC – Computer Specialist and Repairs after completing my degree in Information Technology at Staffordshire University.
After a break to work for a large Computer and Network Services provider, I returned to my business with a personal mission –
To provide high quality Gaming PCs, Home PCs and Workstations using reliable components from reputable suppliers, whilst educating customers to the pitfalls unscrupulous suppliers adopt.
I was saddened at the over-priced services I was obliged to charge working for a previous employer. I all too often hear of, and am still witness to, the shady behaviours my customers have been exposed to from both private, but all too often "reputable" providers.
The larger providers who have the money and resources, could do so much more to better inform and educate their customers, or at the very least, price their products fairly e.g. in-line with their limitations or current technology climate.

Too many people are mis-sold systems, or poorly informed. Suppliers of both New and Used/Refurbished systems omit to inform customers of imminent problems – such as ceased support for popular Operating Systems, or hardware incompatibility. The customer should be empowered to make an informed purchase, and not left in a situation sooner than expected that results in unviable upgrades and noisy builds.
There will always be space for reduced-price items and components, it is after all the evolving nature of technology. There will be continual updates on the horizon. However, transparency and moral judgement plays a huge role in what people and companies who "know better" choose to offer.
People return to us because they know we will do the best for them. We always have. We pride ourselves on offering the best service, products, and build-quality, and will never sacrifice on either.
Looking for a new gaming machine, a desktop computer for your home or workstation for your office? We can talk you through your options.
Did you know? – It may be possible to part-exchange your old machine for money off a new one!
Paul Middleton
2023-02-26
Superb SERVICE! 101% Having spent £1000's over the years on laptops, computers from top named stores! All broken/failed/did not last long! Came across Mr.Wright...bought a new build PC over 5 years ago from him, STILL WORKING...but the other day decided to upgrade!!! Got my PC back the next day! delivered to my door in person! Is now SUPER fast! Thank you so much for your fast service, GREAT price, honesty! TOP MAN....Try WRIGHT PC I recommend him!!!!
Amazing customer service, quality PC and great price. Highly recommend
Had an issue with the Prime Z270-A mobo which turned out to be bent pins on the board that Damien found. Already had new parts for the PC, I just wanted a new case and new fans. Took a few days for the new parts, but Damien fitted it all within 2hrs. Great service, and I'm pretty much set for future builds with my 5800x 3D and 3070ti. After hoping for the silicone lottery, it's now running at a -30 pb02 curve, and it's topping around 75 degrees while gaming (depending on game) and a cool 35-40 idle. Also far quieter. Would recommend, and will be going back if have more problems or future builds.
Josh - Combatting
2023-01-29
Purchased a gaming computer from Damien, ordered late Friday afternoon and it was built and ready for collection the following Tuesday lunchtime. Damien took the time to talk me through everything and made sure I was comfortable with set up. Very personable guy and very helpful, top top man and highly recommended
I have had nothing but issues with my 'cursed' gaming pc from the start, called damien this morning who not only gave me great advise he let me bring the PC to him, after an hour it is working perfectly. I cannot recommend this guy enough, super funny and helpful guy! Look no further:)
Very pleased with the service would highly recommend.
Dave Richardson
2022-11-18
Excellent service and a friendly person. I highly recommend this place to anyone who needs help.
Eric Demetriou
2022-10-29
Came in today with a issue with the power supply, before hand gave him a rang and he knew instantly what was up. Didn't have to wait a few days like others stores, done within 45 minutes honestly top man. A really nice guy and very sociable and has done a great job will definitely come back in the future, I can't speak highly enough for this man. Ben
Couldn't recommend enough. Took the time to help me find what pc I wanted and perfected it for me. One of the nicest people I've met. Always goes the extra mile. Thank you !